Pilera released this new feature so that managers could place a notification or message on the resident's homepage when they login to Pilera. This message could be posted in preparation for a storm, or general information about the portal - or any other message you'd like to show! It's easy to create this message which looks like this.

Who can create an Alert - Company Admins and Template Administrator Role Types

Step 1:

Click on "Settings" and "Templates"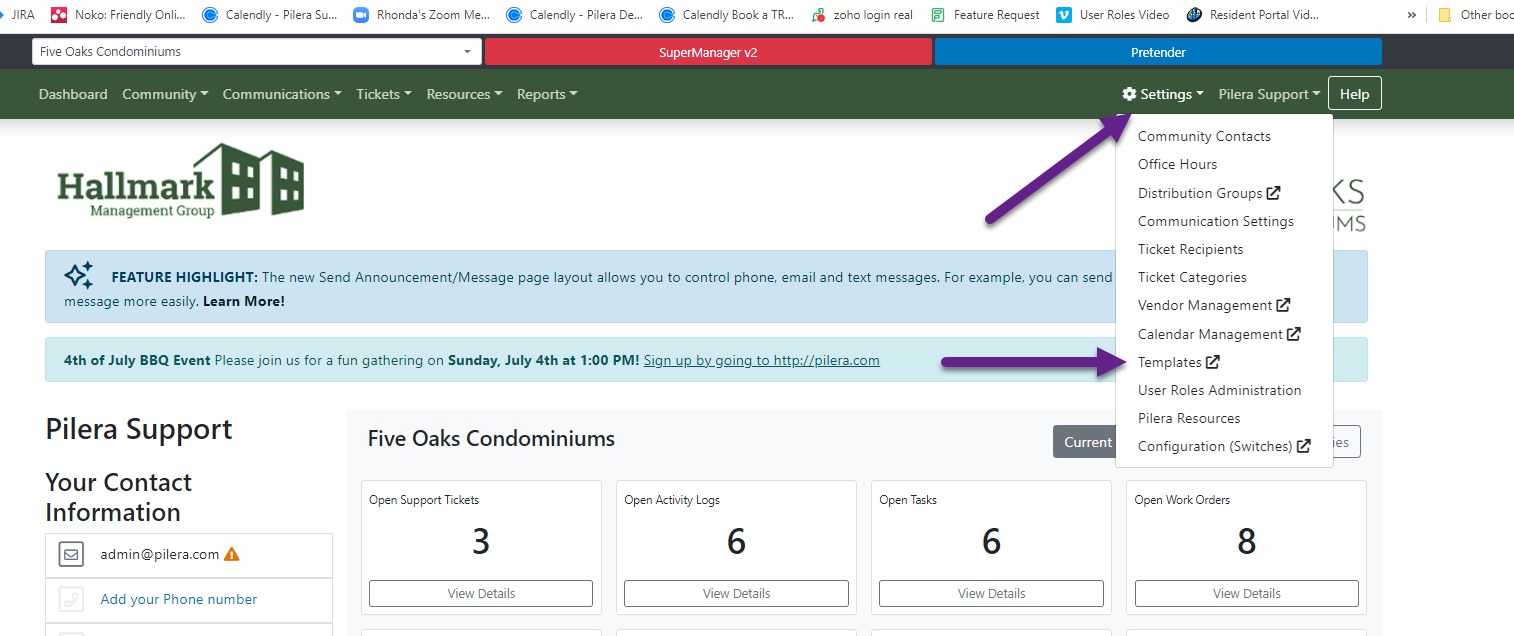 Step 2:

Click on "Community Notice" on the left, and then "Add Notice" to the right. As you get going, you'll see you can have more than one notice appearing at a time. You can also "de-activate" a notice for your community, but save it for use at a later time.


Step 3:

Enter in the message you want to display to your residents.


Step 4:

Once you are done adding in your content, click on the Communities tab in the top left corner. Here is where you assign the notice to the communities where you would like it to display. All of your assigned communities will appear.


Step 5:

Check off the boxes next to the community names you would like to display your notice in, and then click "Save".


Step 6:

Refresh your page and you will see your community notice. Here's an example of showing 2 community notices.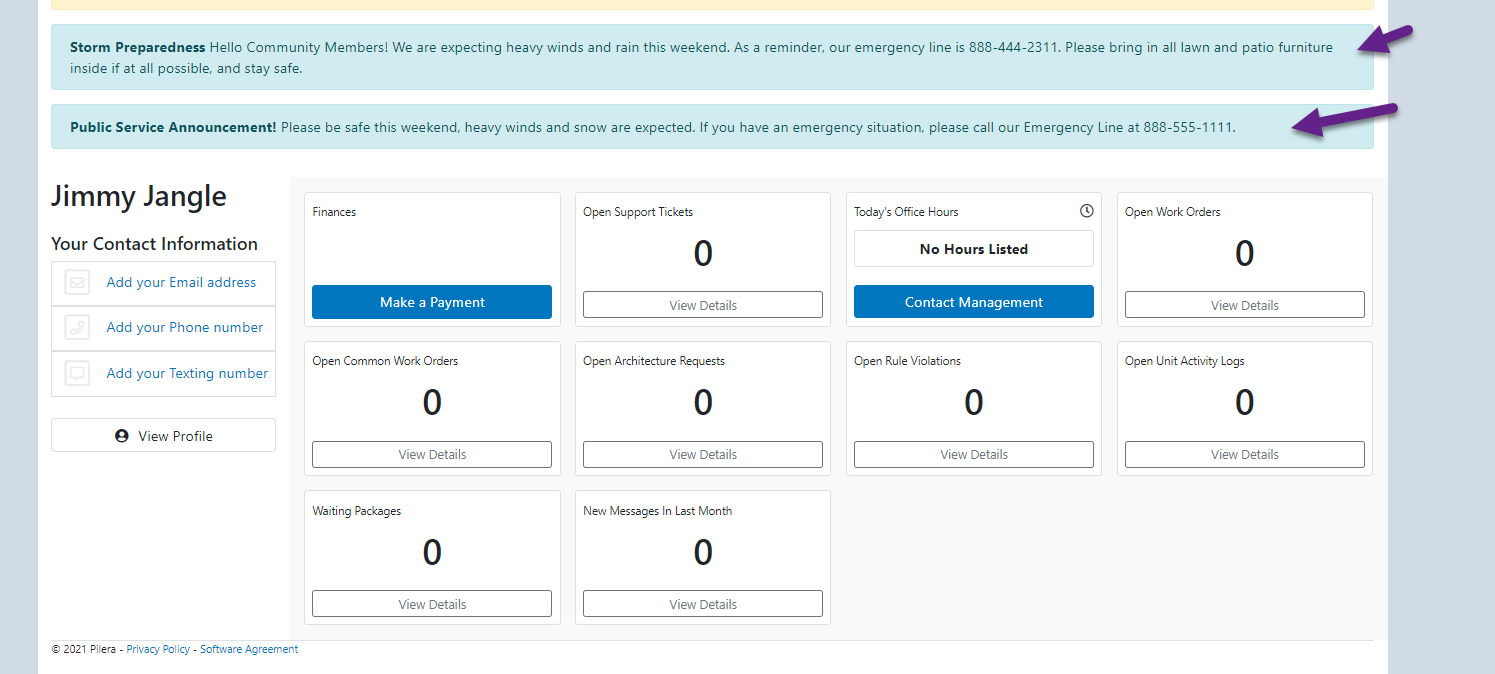 Note: Pilera often posts notices to managers highlighting new features, or announcing a new release. Those notices do not show to residents. To see what you resident sees, "pretend" as your resident to confirm you like how the message appears.